On a recent afternoon, several second-year nursing students at SUNY Erie Community College visited the college's North Campus simulation lab for the first time.
At one bed, students took turns checking the vitals of a female manikin they named "Gertie." They felt her pulse through her molded plastic wrist, listened to her heart beat through their stethoscopes and took her blood pressure with a BP cuff.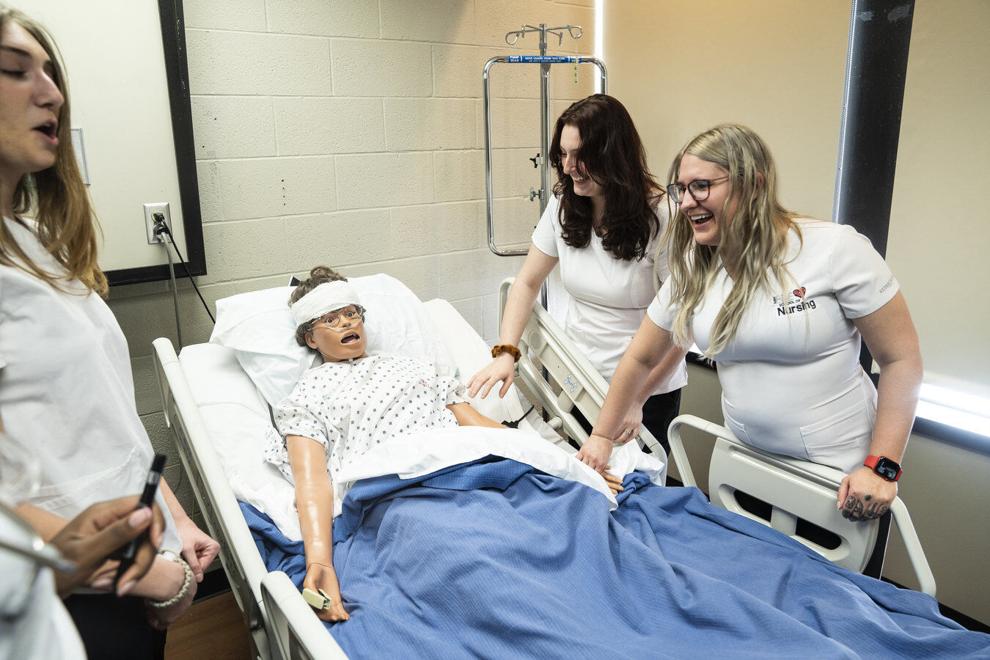 Suddenly, Gertie emitted a loud scream and the students jumped. Instructor Tammy Goodemote had pushed a button on a remote to show them one of the sounds she can use to elicit their response to a patient in crisis.
Sim labs like this one are playing a greater role in health care education, especially nursing, as technology has improved to allow schools to realistically simulate patient care scenarios as part of their training.
With the nation facing a critical nursing shortage and hospitals hard-pressed to train more students in their facilities, 31 states have passed laws allowing nursing schools to substitute simulation for some of the clinical training hours required to qualify for their licensing exam.
New York is not one of them – yet.
But state legislators, SUNY and many nursing schools soon may change that. A bill passed recently in the State Senate and headed to the Assembly would allow nursing schools to substitute up to 30% of required clinical training hours with "high quality simulation education," said the bill's Assembly sponsor, Donna Lupardo, D-Endwell.
With many states now allowing nursing schools to replace up to half of clinical experience with simulated patient scenarios, nursing educators, unions and health care systems are clamoring for New York to pass the 30% rule.
"The demand for nurses has never been higher, while the challenges of becoming a nurse have never been greater," reads a letter of support to state legislators. "While there is no single solution, the Senate and Assembly's enactment of (this bill) will help to address New York's nursing shortage crisis."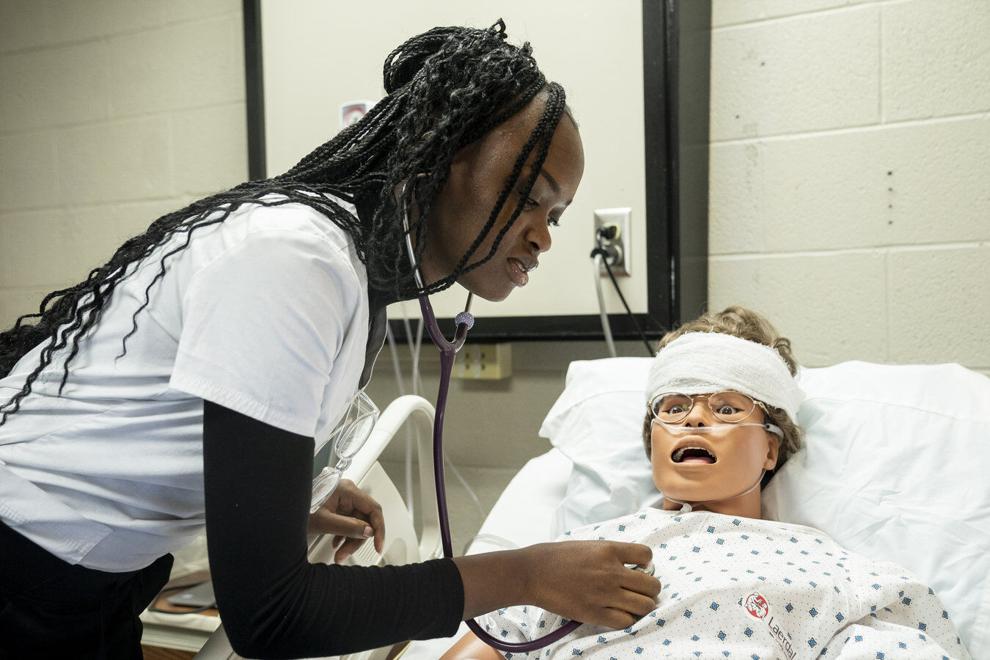 The letter was signed by the Healthcare Association of New York State, the Greater New York Healthcare Association, the Healthcare Association of Western and Central New York, the Suburban Hospital Alliance and the Iroquois Healthcare Association, among others.
Support is not universal. Jordan Plyler, a registered nurse and director of Inpatient Behavioral Health at Niagara Falls Memorial Medical Center, said he could open up a unit with 24 more inpatient beds if he had the nursing staff. But he sees the proposed bill as a shortcut.
"There is no substitute for in-person experience," he said.
Similar concerns that simulation training might be spotty across different schools held up a version of the bill that passed the State Senate last year, but failed in the Assembly.
One sticking point is defining exactly what "high quality simulation" training would require and how the state Education Department would oversee it.
"A lot of folks say they would be in favor if we can define the requirements for quality simulation education," Lupardo said. "I am optimistic we will get there this session."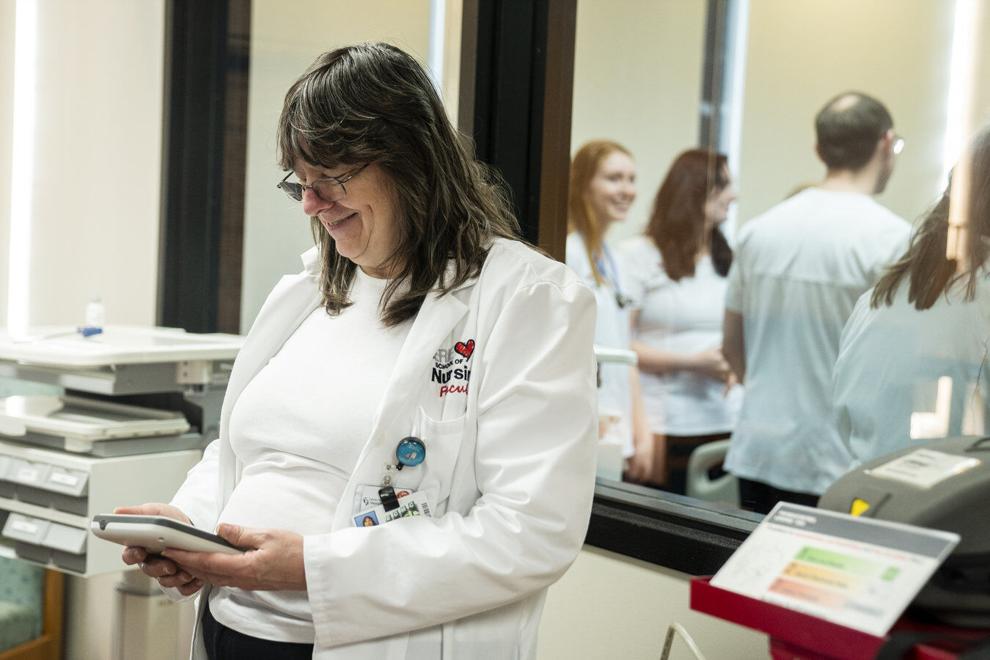 Most New York nursing schools currently require at least 500 hours of clinical training in a health care setting, so under the proposed bill, up to 166 hours of simulation education would count toward those hours.
The University at Buffalo School of Nursing requires 640 hours of clinical training and is prepared to provide up to a third of that, or 213 hours, in its sim labs, said Kelly Foltz-Ramos, director of simulation at UB's School of Nursing.
Many states have allowed replacing some clinical instruction with simulation-based learning since a 2014 study by the National Council of State Board of Nursing showed no differences among students whose clinical training was comprised of up to 50% simulation.
Some now allow simulation to sub for up to 50% of clinical, and more will likely do so as the nursing shortage becomes more severe, said UB Dean of Nursing Annette Wysocki.
During the Covid pandemic, UB was among many schools that were allowed to substitute some simulation for clinical. The passing rate of those students on the national nursing licensing exam "did not vary," she said.
The pandemic exacerbated the nursing shortage and resulted in shrinking opportunities for clinical placements, said State Assembly Member Monica Wallace of Lancaster, a co-sponsor of the bill.
"There are so few nurses now, they barely have time to go to the bathroom on their shift, let alone train students," Wallace said.
Not only that, RNs who serve as preceptors for clinical students are required to have a master's degree, which many do not, further limiting placements.
It's going to get worse. Projections indicate there will be a shortage of nearly 40,000 nurses in New York State by 2030.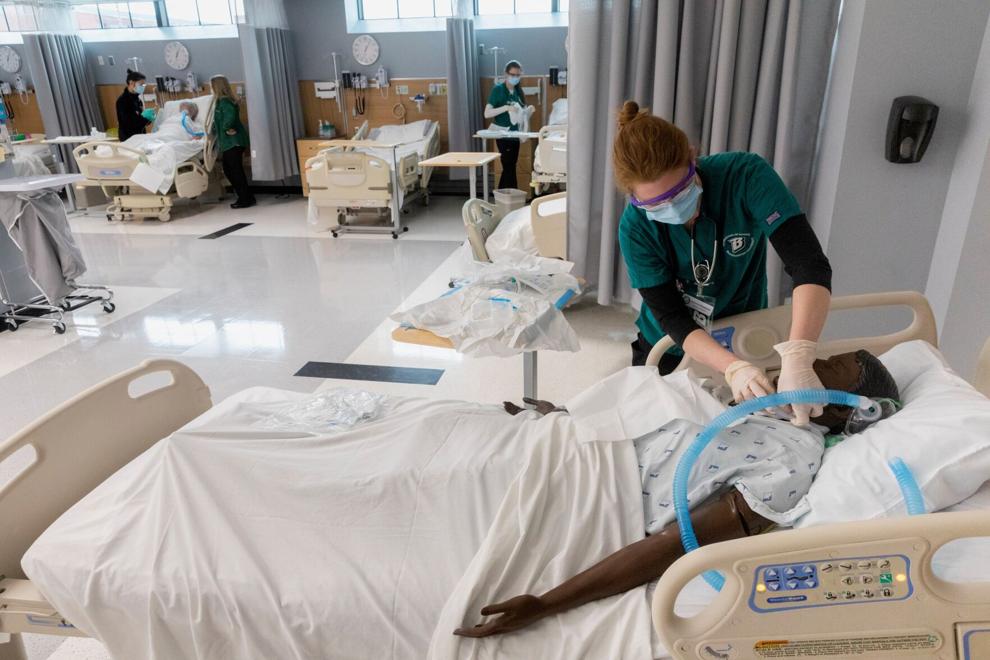 Currently, nursing students get varying amounts of simulation experience and none of it is graded or for class credit, said ECC Dean of Nursing Patti Losito. But it's becoming an increasingly valuable part of nursing education, which is placing more and more emphasis on "critical thinking skills" that prepare nurses to respond quickly in a crisis.
"Things have changed from the days when a woman would have a baby and be in the hospital for five days," Losito said. "Now patients in the hospital are much sicker, and we have more advanced technologies and therapies, so it's important for nurses to be able to assess the patient, assess the monitors and respond quickly and safely using the information they've been taught."
Starting next month, the national nursing licensing exam, or NCLEX, will be modified to include new questions and scoring to assess critical thinking and clinical judgment skills – which are exactly what simulation exercises teach, nursing educators say.
While clinical experience will always be important, there's no guarantee a student's hours spent in a hospital setting will include a high-pressure event like a difficult birth or a cardiac arrest, Foltz-Ramos said. And even if it does, their role would be an observer, not a decision-maker.
"Using high-tech simulation, we can make those experiences possible ahead of time, so all of our students will have experienced a crisis situation that they know how to respond to if it occurs when they are caring for a patient," she said.
At ECC's simulation lab, Goodemote demonstrated how an operator in a control booth can create a pre-scripted scenario that challenges students to respond to a change in the patient's condition.
"We can decrease the patient's oxygen saturation, make them start coughing or change the rhythm on the heart monitor to simulate a patient coding (having a cardiac arrest)," she said. "And, we have cameras that record the team's response so the teachers review it with the students afterward and debrief them on what they did right or wrong."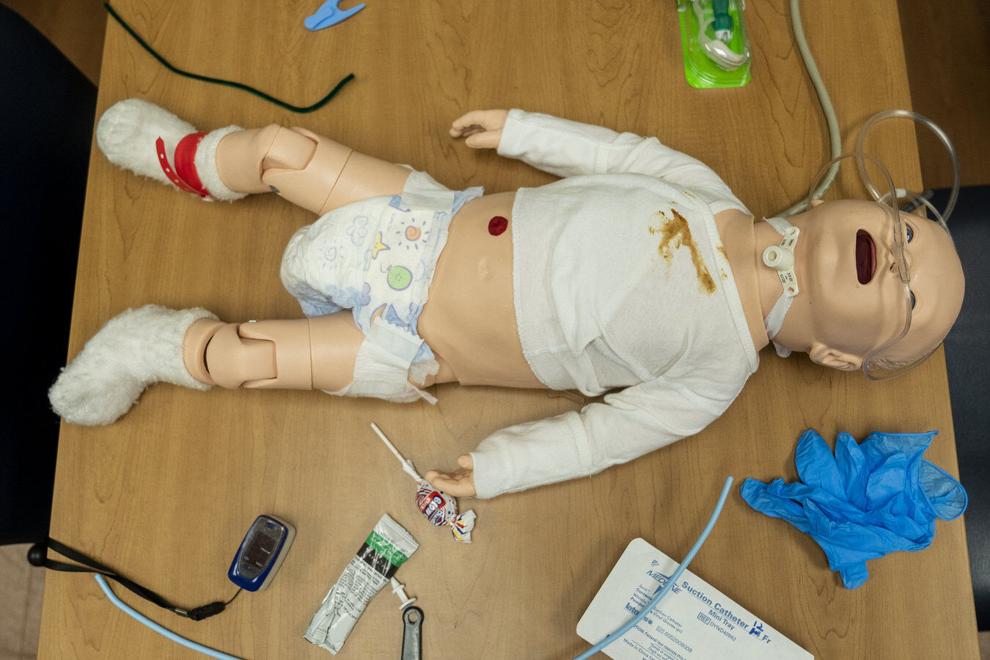 Debriefing is a key element of simulation education that offers another experience students might not get during their clinical, Foltz-Ramos said.
"It allows for reflection and it's where the light bulbs go off after the simulation exercise," she said.
"You talk about how you could have done things just as medical teams do in clinical practice," she said. "There is evidence in the literature that through simulation, students have been exposed to complications and learned strategies that have saved people's lives."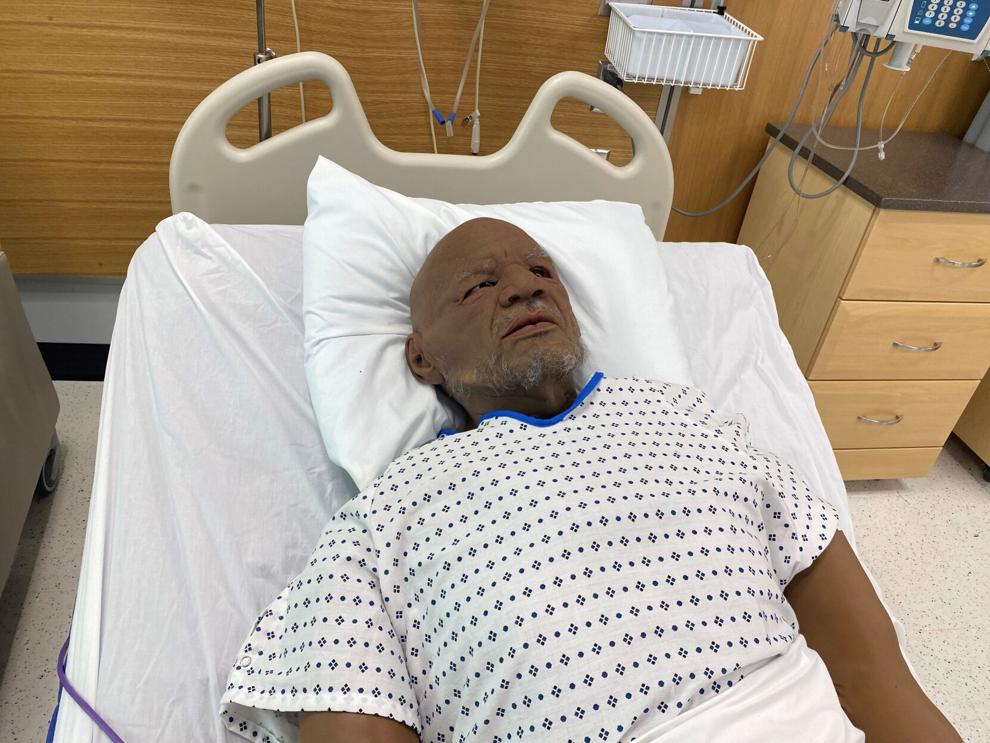 Lupardo said she was inspired to sponsor the Assembly bill after touring the simulation center at Binghamton University's Decker College of Nursing in her district.
"To see simulation in action made me realize that if nursing students can get a third of their training this way, it will ease the shortage of clinical placements and address the nursing shortage," Lupardo said.
Foltz-Ramos said most nursing educators agree that simulation – including using standardized patient actors and virtual reality experiences – will play a greater role in nursing education of the future.
"In simulation, you can give students opportunities to collaborate with other professionals and teach skills like communication and conflict resolution, which we know leads to lower patient mortality, especially in ICUs," Foltz-Ramos said.
"There is also research showing nursing students are lacking in clinical judgment skills needed for decision-making during an event, and that affects their retention rate," she said. "If we can increase their judgment skills prior to graduation, they will be better equipped and we will do a better job of retaining them."
Losito said that once nursing students start simulation, "they always want more."
"Students love it because it's high-stress and high-pressure, but it's not punitive and the debriefings are powerful," she said.
ECC nursing student Brandon Rueger said he looks forward to getting more simulation training.
"I'm a learn-by-doing person," he said. "So hands-on interaction with whatever I'm given is going to resonate longer."